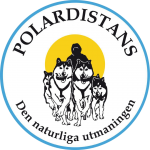 There are several different options for living in and around Särna.
Take into consideration that Polardistans 2022 is the same week as many in Sweden have sports holidays. Book as soon as possible.
Polardistans recommend the following:
Särna Camping – has cabins and rooms in the main house on the campsite and pitches for motorhomes. Some cabins around Särna are also bookable on the "Online booking" on Särna Camping's website.
Fulufjällsgården offers accommodation in hostels, guesthouses or in simpler camping cabins.
The cottages and rooms have 2, 4 or 6 beds. The main building has kitchen, living room, toilets, showers and sauna. The address is: Mörkret 13, 790 90 Särna. Fulufjällsgården is located about 25 km from Särna Camping
Norrsjön Gästgifveri, Cosy Inn with 8 rooms. The rooms are between 8-22 square meters. The address is: Norrsjön 1, 780 69 Sörsjön. The inn is located about 35 km from Särna.
B&B in Nornäs. The adress is: Fäbodvägen 1, 78069 Nornäs. Located about 45 km from Särna.
Rental of private cottages in Sweden. A tip is to search even within a travel time of approximately one (1) hour from Särna. For example: Idre, Sälen, Särnaheden, Öjvasslan, Hållbovallen, Nornäs, Sörsjön, Mörkret, Grövelsjön, Lillhärdal, Sveg, Älvdalen.
Lillhärdals Camping Small campsite in Lillhärdal. Located about 60 km from Särna.